There are many different platforms out there that I would like to cover in-depth, so you can find the right learning platform for your own eLearning course. In this article, I am going to talk about LearnDash.
What LearnDash is best for is turning a WordPress site used for teaching purposes or training into an eLearning platform system. LearnDash is a WordPress plugin that you can use with most WordPress themes.
LearnDash Features
Focus Mode
This feature eliminates distractions so your content is the sole focus. You can customize with your own logo and brand colors.
Course Builder
LearnDash has a drag-and-drop course builder which makes it easy to create multi-layer courses. This is the only course builder that allows you to re-use your content, which makes things very convenient and fast to get your course set up.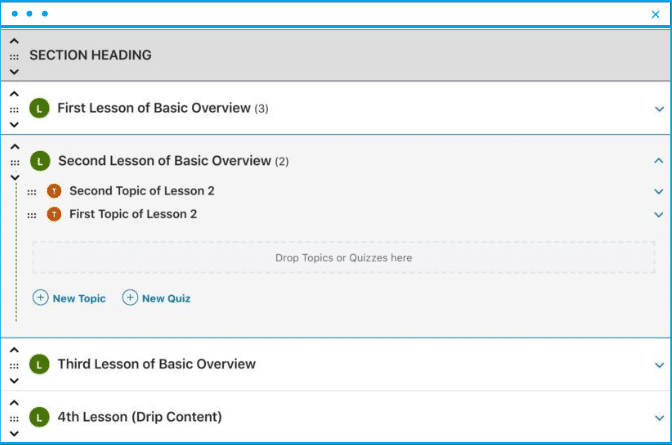 Advanced Quizzing
You are able to choose from eight different question types such as single answer, multiple-choice, fill in the blank, survey, essay questions, and free text. It also allows you to display custom messages based on quiz performance, use quiz timers and question banks. You are also able to select what type of media you are using in both the answers and questions options.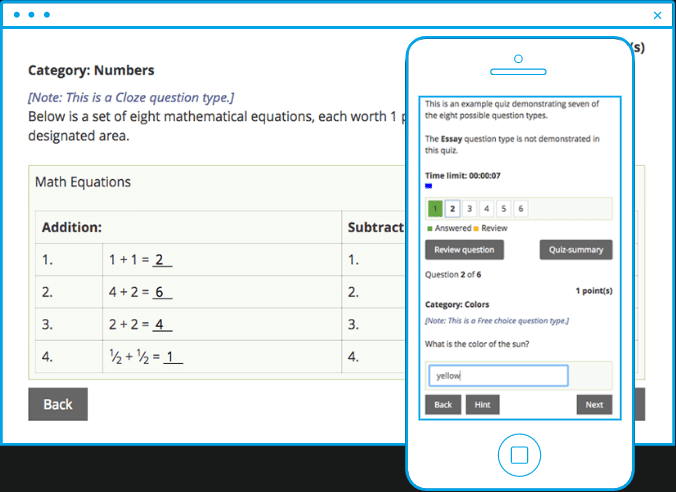 Drip-Feed your Content
You can choose whether you provide all your lessons immediately, or you can use the drip-feed schedule to provide after enrollment or on a specific date. You can also turn on the notification addon to notify your students when new content is available to them.
Prerequisites
You can determine which of your courses need to be taken in a certain order. Give your students a guided path for learning or allow then to freely choose which courses they take.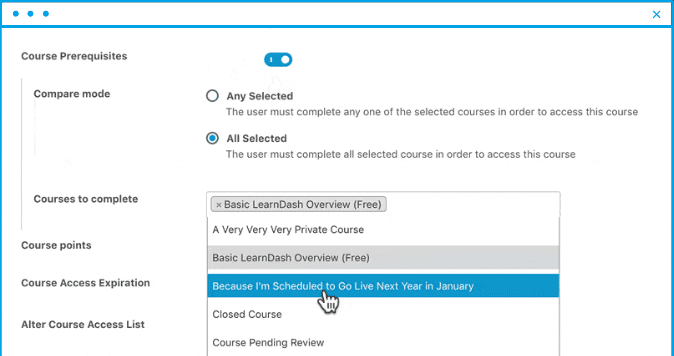 Forums
Have an online sense of community by allowing your students to communicate amongst each other by adding a forum for your courses, where you can limit participation to only students who are enrolled.
Gradebook
A premium add-on that can take your class to another level with report cards, manual grade submission, weighted grades, and offline grading. This automatically syncs up with LearnDash quiz and assignment grades.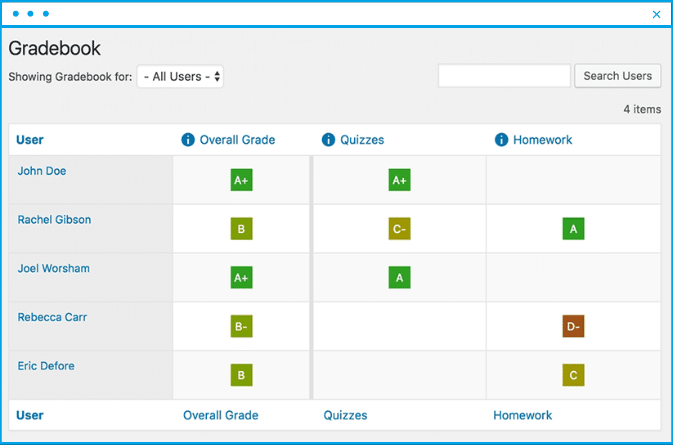 Course Points
You can award points to your students which will allow them to unlock new courses based on the points they have earned which is perfect for allowing them to choose what content they learn from your courses.
Certificates and Badges
Award your students with official certificates based on quiz performance or for completing a course. These can be customized to include whatever information you'd like.
Selling your Online Course with LearnDash
LearnDash has all the selling features that most online platforms provide as well, such as one-time purchases, subscriptions, a shopping cart, memberships, course bundles, and with a premium addon called group registration, you can also have course licenses.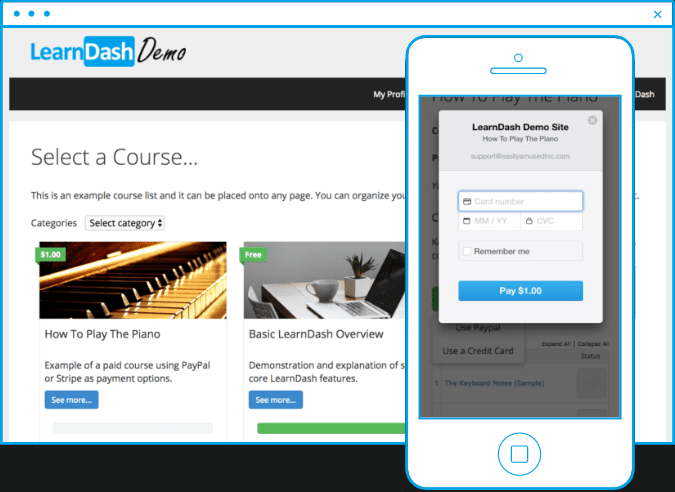 Platform Administration
Create user profiles, send email notifications, manage your students with group management, quickly run reports with detailed reporting, assignment management, and the expire access feature where you can remove access to a program for students after a specified amount of time.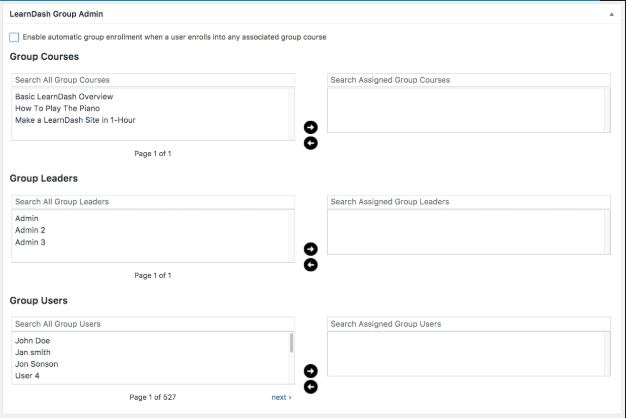 Tech Tools In LearnDash
LearnDash allows you to use programs such as Articulate Storyline, Adobe Captivate, iSpring, H5P, and more add-ons. You can use any WordPress theme, media, it is mobile compatible, you can use LearnDash on a WordPress network that is multi-site, and of course there is customer support for the platform.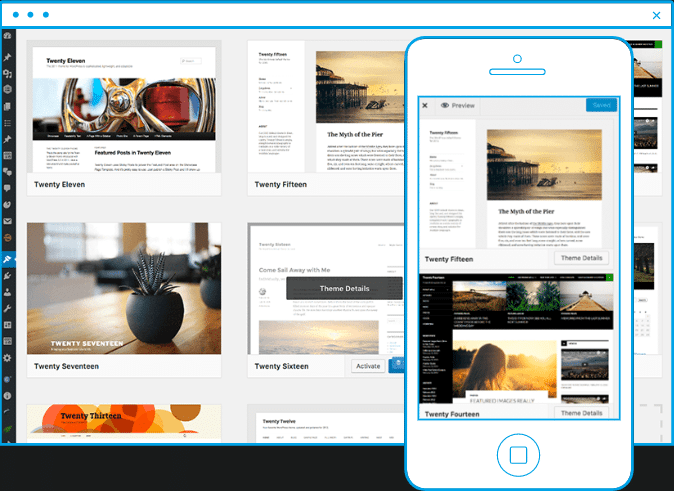 Pricing for LearnDash Platform
There are three packages offered that include multiple features with a 30-day money-back guarantee:
Pro Package: $329
Plus Package: $229
Basic Package: $199
Sometimes there are sales on the platform as well, so be sure to check on their site.
Pros and Cons
Pros: The customer support for using LearnDash is great, and many users have praised the platform's customer service. Courses made with LearnDash have everything they need to teach their courses and it looks beautiful with your own brand. You are able to use many different plug-ins with LearnDash, which allows you to easily customize your program.
Cons: Many users have stated that they had a hard time learning how to use the LearnDash platform and feel it is over-designed. Managing all the plug-ins and WordPress can be challenging with all the required maintenance.
The Best WordPress Solution Available
Ease of Use

Interface

Affordability
Summary
LearnDash is a very popular online course builder plugin and LMS (learning management system), due to all of the numerous features, settings, and options. But because of the flexibility of this plugin, some users may just not have the time to explore all the features and settings this plugin provides. If you don't mind spending time learning all the settings and getting through the learning curve for LearnDash, this is a great plugin that can meet your eLearning builder needs with truly flexible customization.